About Us
Vlux refer to Victory Luxurious Business Card, We consider business as craftsmanship. A limitless passion with No limit. We personally found our business card is ended up in DUSTBIN. First of all paper card is not sustainable and we cut tree for just making even another single card. Our home, watch and mobile is quite smart now it's time to join a next revolution with Victory to create the smartest business card of the world. We found homes totally luxurious, watch "YES" how about our own paper card .. does it match with your unparallel personality so our Team of Sun Leisure World is launching an Unmatched, Unconditional Unparallel unique card for luxuries habits. Our advance technology and integrations is reshaping the way we do business.
Our Objective
Our data is a root to create business, Our objective is to enrich company database so every company only grow and enrich his database to lead the world to success. We identify the biggest problem of our failure is data loss.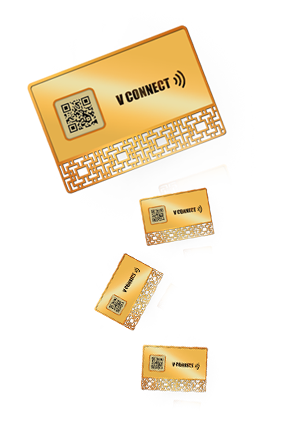 Our GOAL
A success to everyone. Our success should be sustainable as our sustainable card, Our sustainable data with no loss will create happiness to our planet and A Happy planet will inspire our universe to shine better than before.